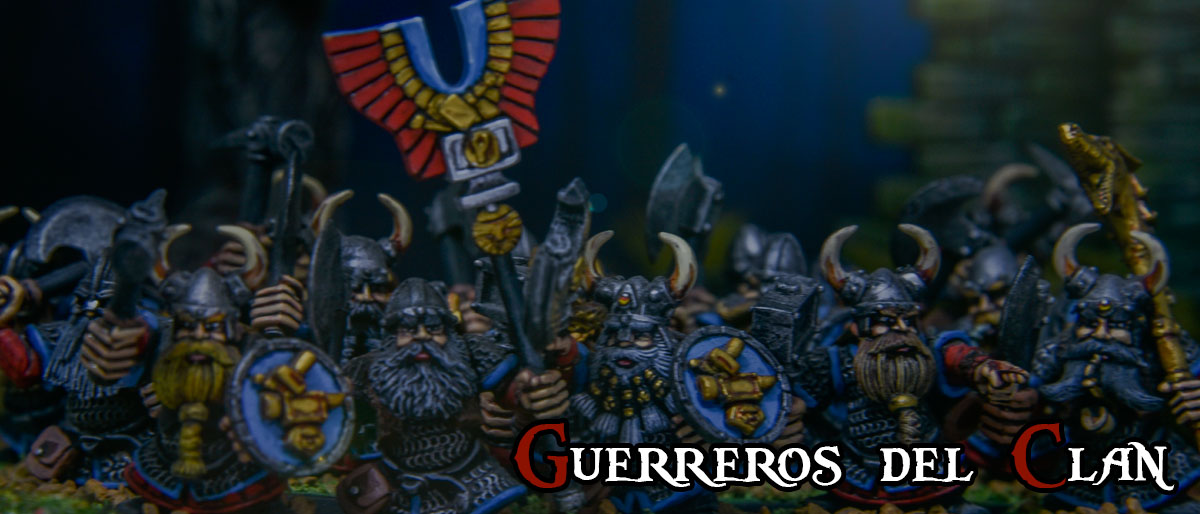 En un ejército enano de Warhammer fantasy no todo es pólvora, virotes y runas. También hay sitio para recios enanos que dejan atrás sus oficios y defienden sus hogares empuñando hachas y martillos.
Como todo buen Señor enano, Gorko decidió incluir un par de unidades de Guerreros del Clan en su ejército de Warhammer Old School, que también utiliza para jugar a Avatars of War. Aquí os dejamos uno de los regimientos que lleva a la batalla.
Warhammer fantasy, barbas, hachas y armaduras… enanos!
Los Guerreros del Clan enanos de Warhammer Fantasy, son los encargados de portar a la batalla los colores y estandartes de las familias que conforman y defienden no solo una fortaleza, si no una ilustre raza.
El grupo de mando dispuesto a conducir a  los Guerreros enanos a la batalla portan los colores de su fortaleza.
Los Guerreros del clan enanos toman las armas para defender sus hogares.
Un regimiento de guerreros enanos con arma de mano y escudo defiende un asentamiento más allá de las montañas.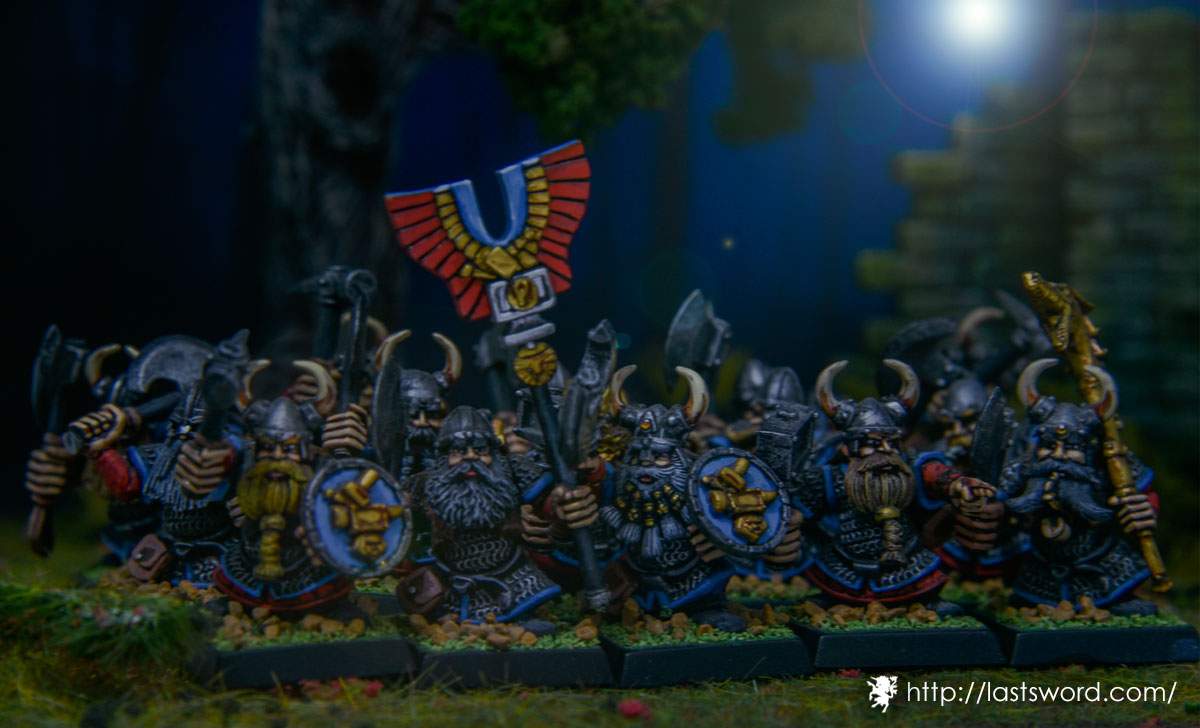 Por fin hemos podido empezar a mostraros regimientos de Warhammer fantasy del ejército enano de Gorko. Los Guerreros del Clan son los primeros, pero no serán los últimos.
Aunque la primera vez que vimos este ejército enanos fue en una partida de Warhammer fantasy, últimamente Gorko lo usa mucho para Avatars of War también.